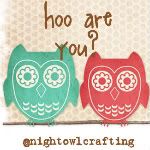 1. Do you use an alarm clock or some device to wake you up, or do you wake up on your own?
My children are my alarm clock! Unless I have an appointment or my son has school. In which case I use the alarm on my phone. It seems that when ever I need them to wake up at the time they usually do, they sleep in.
2. If you could go on any game show, which won would you choose?
I would have to choose...The Price is Right! I have wanted to appear on that show since I was a little girl watching it with my Grandma. haha

3. Do you prefer the weather to be hot or cold?
HOT!!! any day of the week! I was born in SoCal and raised in Gilbert, AZ. Funny since I live in Idaho! :)

4.What color of clothing do you wear the most?
Pink! love, love, love you:)

5. What is your favorite color?
Pink, which would explain why I wear it so much.